Yes, They Think We Are Great!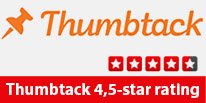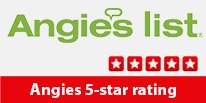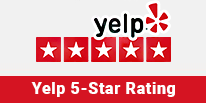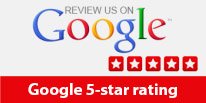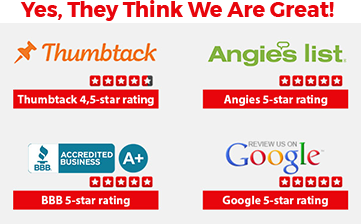 Viking Appliance Repair Houston
If you're a proud owner of Viking appliances, you know that these luxury products are made to last. However, even the best appliances can experience malfunctions or breakdowns from time to time. When this happens, you need a reliable and experienced appliance repair service to get your Viking appliances back in working order. At Reliable Thermador Appliance Repair, we offer expert Viking appliance repair services in Houston and the surrounding areas.
Why Choose Reliable Thermador Appliance Repair for Your Viking Appliance Repair Needs?
Experienced technicians: Our technicians are highly trained and have extensive experience in repairing Viking appliances.
Prompt service: We understand that you can't go long without your appliances, and we make it our top priority to provide fast and efficient repair services.
High-quality repairs: We use only genuine Viking parts and the latest tools and technologies to ensure that your appliances are repaired to the highest standards.
Transparent pricing: We provide upfront and honest pricing so that you know exactly what to expect.
Customer satisfaction guarantee: We are committed to providing excellent customer service and ensuring your complete satisfaction with our repair services.
Common Viking Appliance Problems and Our Repair Services
Viking Stove Repair
One common issue with Viking stoves is a malfunctioning burner. This can be caused by a faulty igniter, burner cap, or burner head. Our technicians can diagnose the issue and replace any necessary parts to get your stove working again.
Viking Dishwasher Repair
If your Viking dishwasher is not cleaning dishes properly or leaking water, it may be due to a clogged spray arm or a defective pump or motor. We can fix these issues and get your dishwasher back to cleaning your dishes to perfection.
Viking Refrigerator Repair
A malfunctioning refrigerator can be a major inconvenience. If your Viking refrigerator is not cooling properly, has a leaky water dispenser, or a broken ice maker, our technicians can diagnose the issue and repair it quickly.
Viking Washer and Dryer Repair
If your Viking washer or dryer is not functioning properly, it can disrupt your daily routine. Our technicians can fix issues such as broken belts, faulty pumps, and defective timers to get your appliances back in working order.
Viking Range Repair
If your Viking range is not heating up or has a broken oven door, our technicians can diagnose the problem and provide the necessary repairs. We also specialize in repairing Viking range hoods and ventilation systems.
Contact Us for Expert Viking Appliance Repair Services in Houston
At Reliable Thermador Appliance Repair, we understand the importance of having reliable and efficient appliances in your home. If you need Viking appliance repair services in Houston or the surrounding areas, don't hesitate to contact us. Our friendly and experienced technicians are ready to provide you with the highest quality repairs for your Viking appliances.